About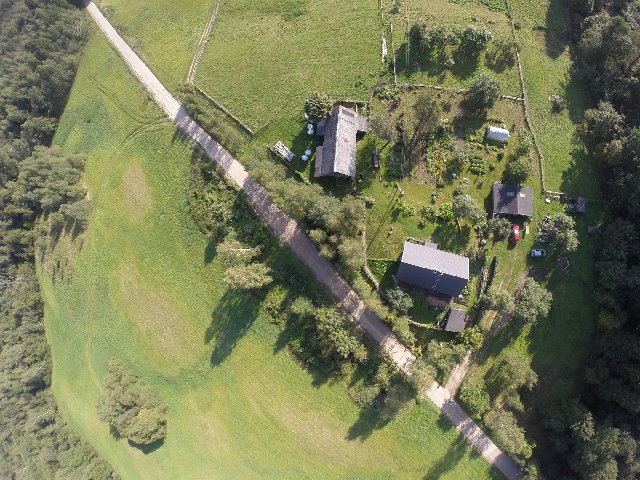 Original wool art, paintings and bronze sculptures by Lithuanian artists Dalia and Nerijus Kisieliai.
We are artists Dalia Visockaitė-Kisielienė and Nerijus Kisielius based in Lithuania, working with wool, bronze and paints. All our creations are inspired of nature and animals.
Wild forest around us. Deers comes to eat apples from apples trees in the winter season. Cranes dancing there dances and makes nests not far away from our house. Hares are chasing each other in the fields. This is what we see and feel everyday. We give full time attention to find characters of animals, to feel nature mood all this is romantic and work time at the same time. Wool artworks, bronze sculptures and paintings are telling small stories about animals and people life.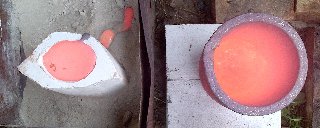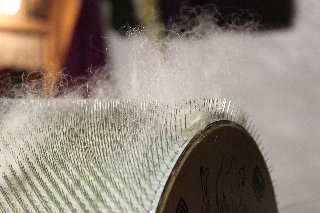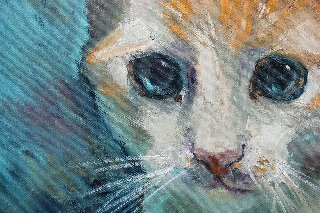 Wool art: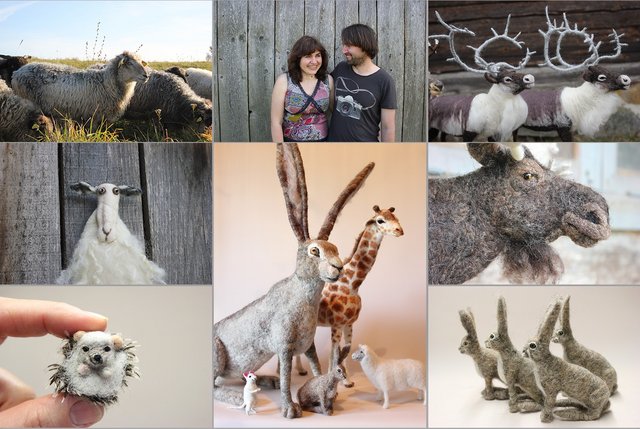 We have a flock of Lithuanian old type heritage sheep "Šiurkščiavilnės". This breed has horns and a long wool very suitable for making felt artworks. Sheep feeding, taking care of lambs, protection from the wolfs, making fences, wild nature, colors, forest, what we see threw the window, blue spot in the sky, apple trees, birds - this is our life and inspirations river. We live in our farm as chemical free, organic materials, clean weather - all products you buy you are supporting natural, organic, clean way of living. This way of living gives real joy of life, gives write understanding of our planet beauty.
Follow our wool art on social media:
Original paintings and bronze sculptures: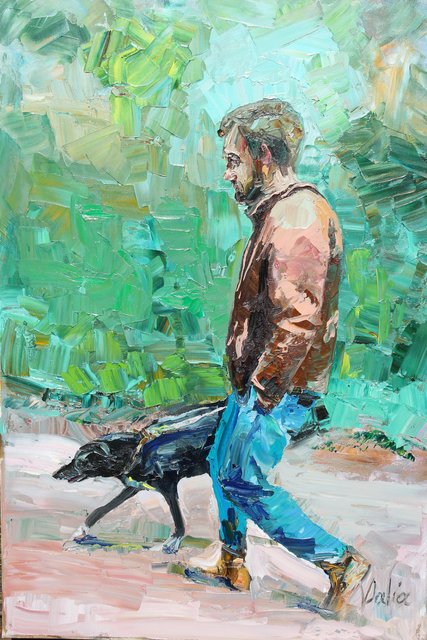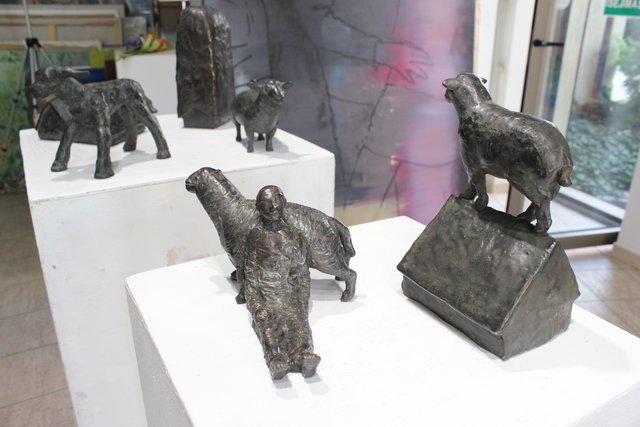 We both work in painting and sculpting, Dalia mostly do oil, acrylic, gouache paintings and Nerijus mostly do oil, watercolors painting and bronze sculptures in own bronze foundry studio.
Follow our paintings and sculptures art on social media:
Custom request:
Convo us by contact form in this site for any custom request or inquiries. We enjoy working with customers and love to meet challenges, we always put a lot of love and attention to details into every order.
Here you can purchase our wool art, paintings and sculpture by secure payment systems PAYPAL or STRIPE. Find preferable item in PRODUCTS section and follow instructions in checkout. PayPal and Stripe uses most popular bank cards.
Shipping in Lithuania is free ! All finished items will be securely packed and shipped by registered mail within 1-3 business days. All works made to order will be sent in 1-3 weeks. Shipping usually takes about one week to EU, 1-3 weeks to US and 1-4 weeks everywhere else.
Thank you for visiting.